Define your Startup's Value Proposition
Let's define your value proposition, core and competitive positioning to understand how you'll win your target market. 🏆
In 'Zero to One', Peter Thiel explains that successful startups have characteristics of a monopoly, driven by a combination of these 4 characteristics – Brand, Scale, Network Effects and Technology. 🥇
Similar to the concept of Core in 'Disciplined Entrepreneurship', Peter Thiel recommends analyzing your business according to these characteristics to help think about how to make it durable. ♾️


Craft your value proposition
---
Defining and quantifying your value proposition is a crucial step in showcasing the value you add to your customer.
We recommend using Geoffrey Moore's framework to develop your value proposition:
FOR (target customer)
WHO (statement of need / opportunity)
OUR (product / service) is (product category)
THAT (statement of benefit)
UNLIKE (closest competitor)
OUR OFFER (primary differentiation)

The quantified value proposition shows the customer the benefit of going from the "as is" state to the "possible" state by using your product, clearly indicating the value received based on the persona's top priority.

Quantified Value Proposition
John Breslin
John Breslin, Senior Lecturer at National University of Ireland Galway, discusses 'Quantified Value Proposition' with examples from 'Disciplined Entrepreneurship: 24 Steps to a Successful Startup by Bill Aulet.'

Define your Core
---
According to Disciplined Entrepreneurship, your core is what you have that your competitors do not, that you will protect over time above all else, and that you continually work over time to develop and enhance. 💪🏻
Examples of a core:
1. Network effects - Facebook, LinkedIn, Twitter 🖧
2. Customer service / centricity - Zappos, Warby Parker 💁‍♂️
3. Lowest cost through economies of scale / innovation - Walmart 🛍️
4. User Experience - Apple, Tesla 👨‍🎨



Chart your Competitive Positioning
---
Blue Ocean Strategy recommends "value innovation" instead of focusing on beating the competition. You focus on making the competition irrelevant by creating a leap in value for buyers and your company, thereby opening up new and uncontested market space.

Let's chart your position on the users' top priorities to showcase your positioning relative to competition. 📊

Check out an example from BonBillo alumni, EatWell Meal Kits, that makes healthy eating available to families in food insecure communities with affordable, nutritious meal kits. 🍲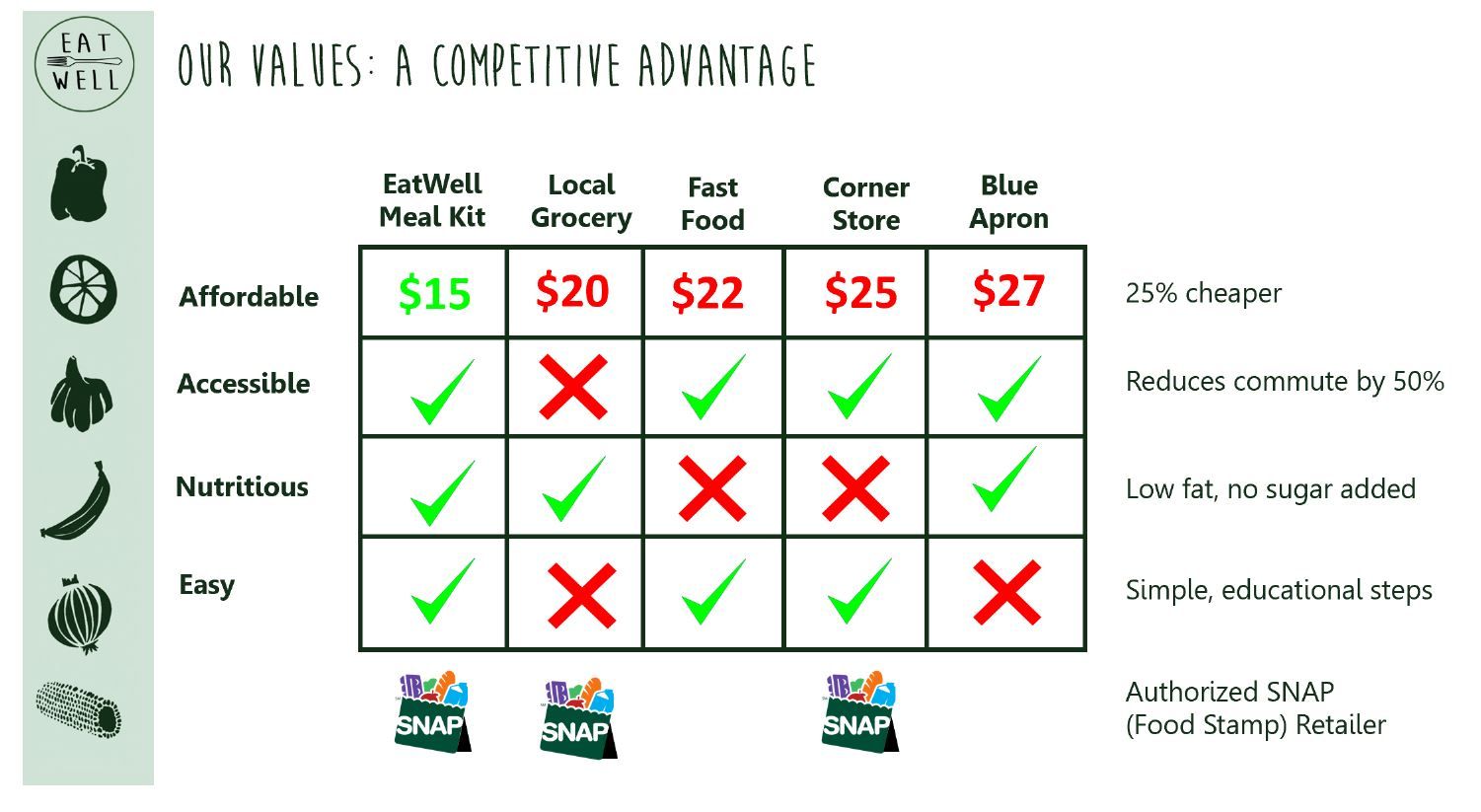 Here's another example from BonBillo alumni, LULA, a ride-sharing service that connects corporate commuters to private shuttles for an affordable, productive and sustainable commute in South Africa. 🚗 ⏳ 🌳
LULA won Startup of the Year Africa 2019 at the Global Startup Awards! 🏆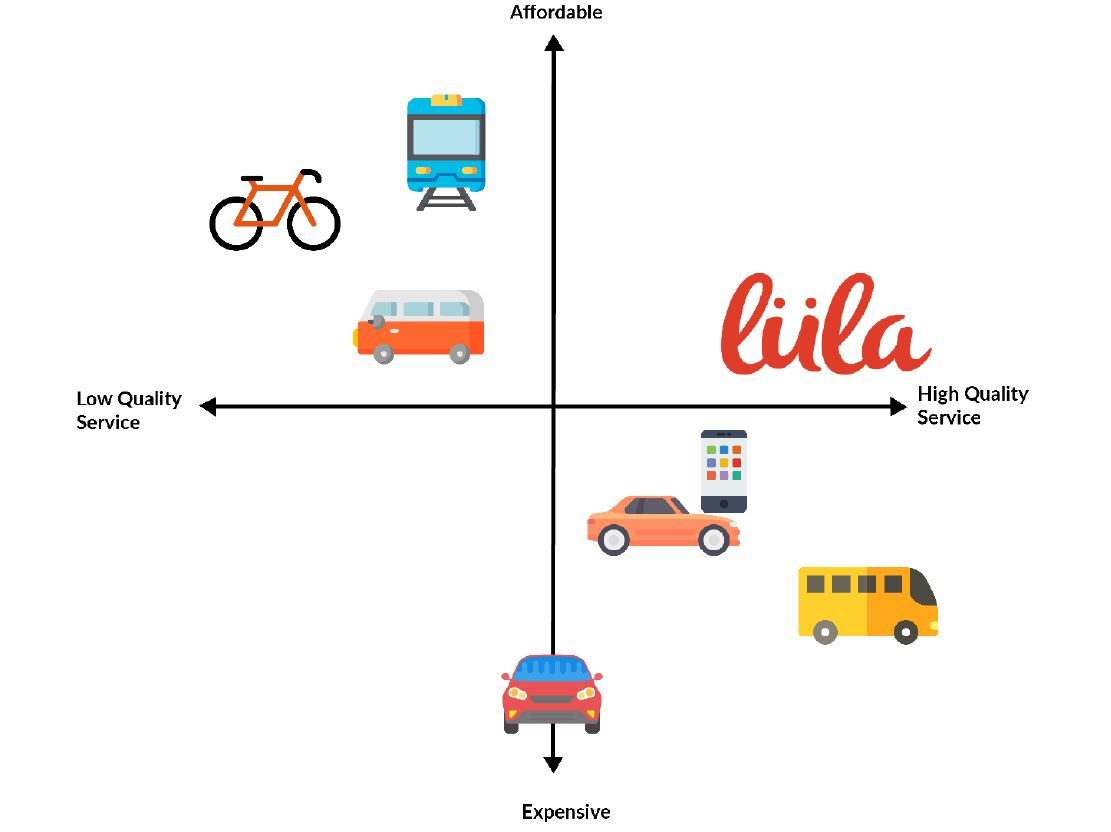 Recommended Books & Blogs