VerroBot, our Startup Guide
VerroBot, named after Leonardo Da Vinci's coach Verrocchio, summarizes key topics to launch and grow your impact startup. Engage with VerroBot to watch videos, take quizzes, read books and blogs, and complete key milestones. 🕵️‍♂️


What would you like to learn about?
---
Structured Process
---
VerroBot helps teams apply a structured process with proven frameworks and tools across entrepreneurship, design thinking and social impact to launch and grow their startups. Our mentors and advisors help you apply these tools to make an impact. Our community supports you through your journey.
Disciplined Entrepreneurship
"Entrepreneurship is not only a mindset but a skill set. The 24 Steps present a practical step-by-step process to channel the creative spirit to maximize the chances of success and ultimate impact."
—Mitch Kapor, Founder of Lotus Development Corporation, Kapor Capital and Kapor Center for Social Impact
Sprint: How to Solve Big Problems and Test New Ideas in Just Five Days
"Sprint offers a transformative formula for testing ideas that works whether you're at a startup or a large organization. Within five days, you'll move from idea to prototype to decision, saving you and your team countless hours and countless dollars. A must read for entrepreneurs of all stripes."
—Eric Ries, author of The Lean Startup
Social Impact Framework - Theory of Change
The Theory of Change is a communication asset to bring different stakeholders to the same understanding of the business' impact.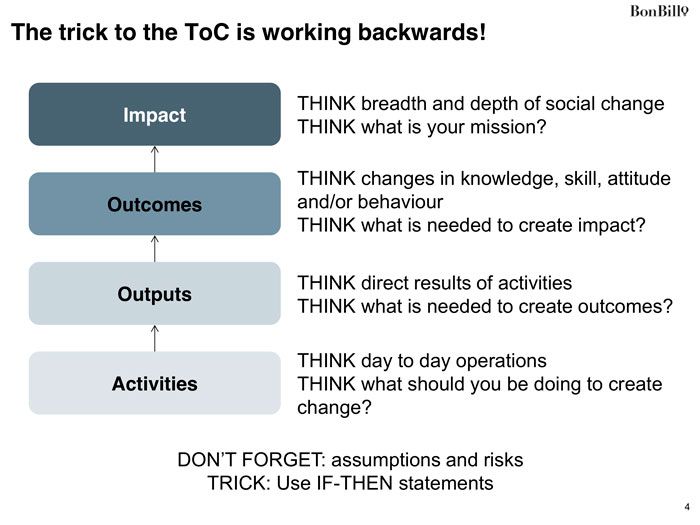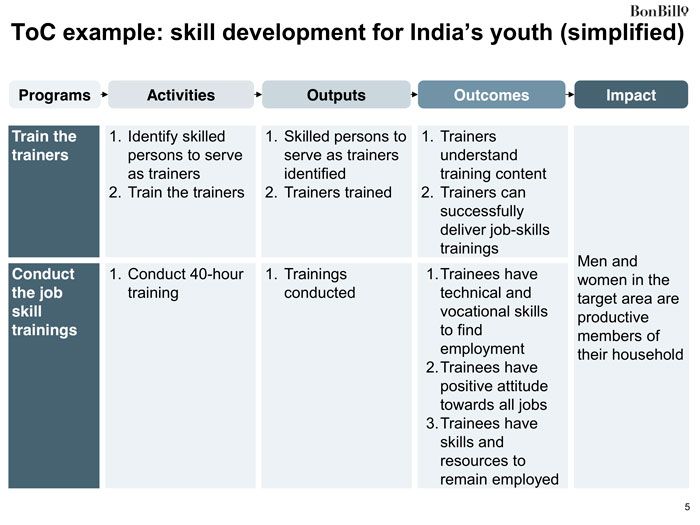 Additional Resources
VerroBot recommends books, blogs and other resources to help you dive deeper into specific topics to launch and grow your social impact startup.