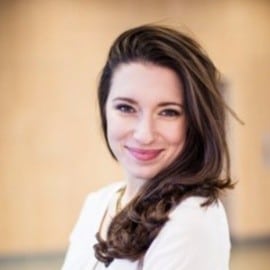 March 2022 - Founder stories with Branchfood and EllisX
We're accepting applications for our Online Social Entrepreneurship Bootcamp running from June 1st to July 27th. Startup founders and teams learn to apply a proven entrepreneurship framework, receive expert mentorship, build alongside a community of mission-driven entrepreneurs and get $50K in partner benefits. Apply before 15th April 2022 for a 20% early bird discount! 🚀
As a reminder, BonBillo is an accelerator for startups contributing to the U.N. Sustainable Development Goals. We provide structured training programs with mentorship, tools and networks to help founders grow their social impact startups.
Online Social Entrepreneurship Bootcamp - UIUC Spring Cohort

Our Bootcamp teams identified their target market, conducted customer interviews, defined their value proposition, and crafted their company culture and values over the last month.

Kudos to Mariana Garza Villalobos, Sakshi Hingorani, Karen Federici, Jennifer Kleckner, Hari Jaswal, Dikshat Kumar and Puja Kumari for winning milestone awards! 🎉

Mariana Garza Villalobos, Founder at Inverkids, is training K-12 students in Mexico on financial literacy with a digital platform that is integrated with the school curriculum.
Sakshi Hingorani, Social Impact Lead at Freight Tiger, which is India's largest software-enabled digital freight network, is helping improve supply chain visibility, harnessing efficiencies for sustainability, and empowering truck drivers.

Karen Federici and Jennifer Kleckner, Co-Founders at TeleLact, are launching a telehealth platform that provides breastfeeding mothers with on-demand access to a lactation consultant.
Hari Jaswal, Dikshat Kumar, and Puja Kumari are working on launching an app built on blockchain for individuals to trade verified carbon credits.
Learn about Customer Discovery from Katelyn Bourgoin and
Strategic Positioning from
Elaine Chen in our blog posts below

Why and how should startups conduct customer interviews?

The goal of customer interviews is not about pitching your product, but is really about understanding the customer's jobs to be done.

Katelyn recommends doing this by understanding the buyer journey. You want to understand what led customers to begin pursuing a solution in the first place because there's so much valuable insight there that can go into product design and marketing.

Startup Positioning and hypothesis testing

Elaine states "what you want to do when you think about the competitive advantage of your solution is to think about the customer's top two priorities. Not the top two things your company does well, that doesn't matter to the customer. What matters to them is their problem and how you can solve it."
Watch our Founder and Mentor Stories on the BonBillo YouTube Channel!
Thank you to Lauren Abda and Richard Mensah for sharing your journeys! 🙌

| | | |
| --- | --- | --- |
| | | Lauren Abda founded Branchfood, initially a meetup for founders in the food space, which has since grown to support 800 food startups through membership, network development, and consulting over the last 6 years. |
| Richard Mensah shares his journey from founding 3 startups in Ghana to launching EllisX, a platform that gives startups access to high-quality media and speaking opportunities to help scale their impact. | | |
Congrats to BonBillo alumni and community members on their wins 🏆


Goodable hit 100+ million views on social media.

Sign up to become an early subscriber to their news app reporting the world's happiest and healthiest news - no politics, no negativity!

MDaaS Global has been selected to participate in the Google for Startups Accelerator Africa 2022 to grow their tech-enabled diagnostic centers and SentinelX, a digital health membership making preventive care more accessible and affordable.

Symmetry has released their first collection of Pyrus earrings on their Etsy store using a sustainable wood-alternative created from the kombucha industry's bacterial waste.

Arteri Africa has been selected for the BimaLab Insurtech Accelerator Programme to grow its digital health insurance platform enabling Nigerian users to find and manage health insurance with flexible financing options.
Share with friends and colleagues!

Do you know someone who should be part of the BonBillo community?
Please share with friends and colleagues interested in social impact startups and our upcoming programs. They can sign up to receive our newsletter on the BonBillo website.
Thank you for your support!
Cheers,
The BonBillo Team