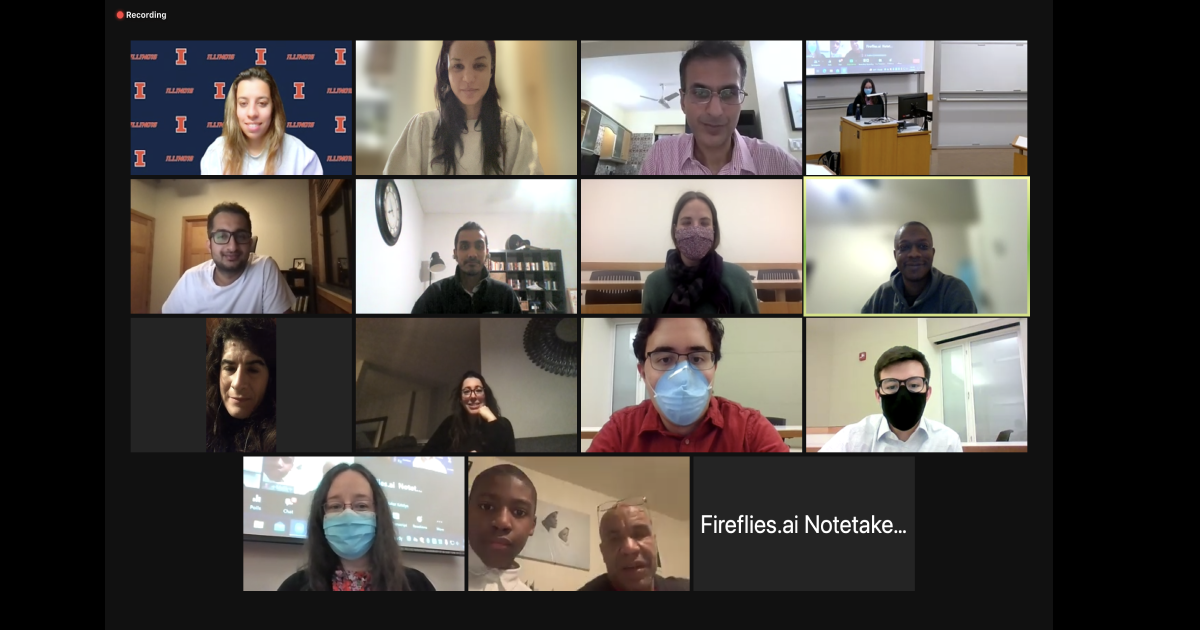 January 2022 - Congrats to UIUC Impact Incubator teams
We're accepting applications for our upcoming Online Social Entrepreneurship Bootcamp until 16th of January 2022. The Bootcamp will help founders build their social impact startups from February 2nd to April 20th. 🚀
As a reminder, BonBillo is an accelerator for startups contributing to the U.N. Sustainable Development Goals. We provide structured training programs with mentorship, tools and networks to help founders grow their social impact startups.


A big congrats to the University of Illinois Urbana-Champaign's Impact Incubator teams on the successful completion of the BonBillo Social Entrepreneurship Bootcamp!


Thank you Valeri Werpetinski for your partnership and Julia Turnbull, Katelyn Bourgoin, Kari Heistad, Elaine Chen, Yaquta Kanchwala Fatehi and Kunal Paymaster for your guest lectures and mentorship. 🙌🏻
Kudos to the 6 teams for excellent pitches on Demo Day. We're looking forward to your next milestones in 2022.
Symmetry is creating a wood substitute from bacterial cellulose waste of the kombucha industry to combat deforestation and empower makers with more sustainable materials.
OptiML, an AI Design Studio that makes it easy, efficient and faster to design and deploy AI algorithms.
Insura is a Nigerian web platform allowing users to easily find and choose health insurance, manage registration, payment, and access flexible ways of financing.
ScribEd, an app that monitors student engagement and discussions to help improve academic performance.
int.Connect is an online platform with on-campus guides working in collaboration with universities to help international students with orientation, planning and settling in.
Balm from Bronzeville are measuring the effects of classical music performances in trauma hospitals and its effect on stress levels.

Cheers to the BonBillo Alumni and Community on their impact!


Alumni Network: 33 alumni teams from the United States, Canada, South Africa, Nigeria, India and Colombia contributing towards 12 out of the 17 U.N. Sustainable Development Goals


Diversity: 76% of alumni teams include minority founders and 52% include women founders



Survival

%: 88% of alumni startups launched are still in business


Funding and Valuation: BonBillo alumni and community startups have collectively raised over $45 million and are valued at over $110 million based on priced fundraises


Notable Alumni and Community Awards Won: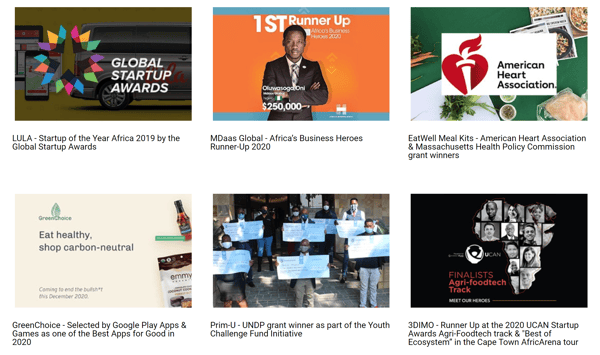 Check out key takeaways and highlights of our founder stories on the BonBillo Blog

Thank you to Meghan McCormick and Luke Mocke for sharing your startup journies with our community! 🙌

| | | |
| --- | --- | --- |
| | | Meghan McCormick shares her journey founding OZÉ, a fintech company that equips African entrepreneurs to make data-driven decisions to improve their business performance and access capital. |
| Luke Mocke shares his journey founding Fairstream, a platform which helps companies recruit diverse candidates with its virtual events. | | |
Invest in BonBillo alumni, GreenChoice, on Wefunder to support healthy and sustainable grocery shopping
💰

GreenChoice, a climate-positive grocery marketplace for conscious consumers with dietary needs, is launching a crowdfunding campaign on Wefunder.
They're providing their community and early supporters an opportunity to invest as little as $100 and share a piece of their success.
Highlights
Proprietary database of 360k+ products–evaluated across thousands of dietary, health & sustainability data points 📊
Over 40K organic monthly users (growing 18% month-over-month). 10K+ registered accounts 📈
Named by Google one of the 3 "Best Apps for Good" in US. Featured in Fast Company, Clean Eating Magazine, & more 📰
Learn more to invest in GreenChoice

Share with friends and colleagues!

Do you know someone who should be part of the BonBillo community?
Please share with friends and colleagues interested in social impact startups and our upcoming programs. They can sign up to receive our newsletter on the BonBillo website.
Thank you for your support!
Cheers,
The BonBillo Team