PartRunner reduces carbon emissions through efficient B2B deliveries
Yosh Rozen shares his insights on fundraising, growing a startup and making an impact from his experience building PartRunner

What is PartRunner and how does it work?


PartRunner is an on-demand tech-logistics platform that focuses on last-mile deliveries. They specifically focus on big and bulky deliveries within the construction industry.
Their platform connects companies to a network of independent drivers and fleet operators using their mobile and web platform.
They bring the same customer experience as other last-mile, on-demand platforms such as Uber Eats and GrubHub have done to the Construction industry.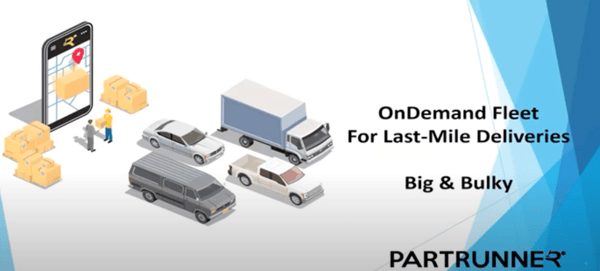 Importance of learning from failure


Whether you're a solo founder or a part of a founding team, it is important to note the following lessons:
Communicate with your leadership team and advisors

Surround yourself with advisors and mentors that fit your startup stage

Take measured risks

Learn how to deal with failure
"Entrepreneurship is all about having a growth mentality, there's a lesson to be learned from every situation. The only thing you can control is your attitude towards an experience or situation, everything else, or most things are out of your control."
Yosh Rozen shares 4 books that have made an impact on his life and helped him with his founding journey.
The Lean Startup by Eric Ries

Zero to One by Peter Thiel

Good to Great by Jim Collins

Shoe Dog by Phil Knight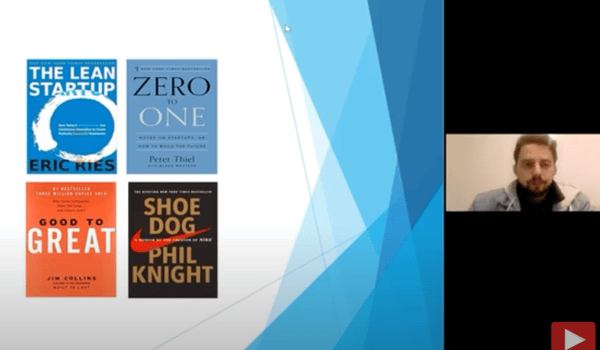 What should startup founders know about fundraising from investors?

PartRunner recently raised a $2.25 million seed round led by Cemex Ventures to expand into Mexico.
Yosh shares that when it comes to raising funds it all comes down to how you prepare before you fund. He suggests going through every possible question that might be asked and getting advice from founders who have already raised capital.
Questions you can ask yourself in preparation are:
How do we plan to expand?

What are our revenue numbers?

How much do we need to raise?

How are we going to grow the business with this capital?
Getting the right investors is about growing your investor leads into an investor pipeline and segmenting them into different tiers according to their focus, check size and how they fit into your journey.
You can meet investors through different sources including angel groups and other founders.

What is PartRunner's sustainability impact?

PartRunner contributes to U.N. Sustainable Development Goal 12 on Responsible Consumption and Production, by reducing CO2 emissions through efficient business deliveries. They do this by combining orders, taking advantage of volume across businesses and using smaller vehicles when possible to reduce CO2 emissions.
The graphic below shows the impact that PartRunner's platform is projected to have on the environment and CO2 emissions.

What's next for PartRunner?

PartRunner is expanding into Mexico with the goal of building a global company with operations in both New England and Mexico City. They aim to become the leading last-mile logistics company within the big and bulky space in the Americas.

Check out PartRunner and follow their journey below.

https://www.partrunner.com/en/
https://twitter.com/getpartrunner
https://www.linkedin.com/company/partrunner

Chat with VerroBot to build your impact startup: