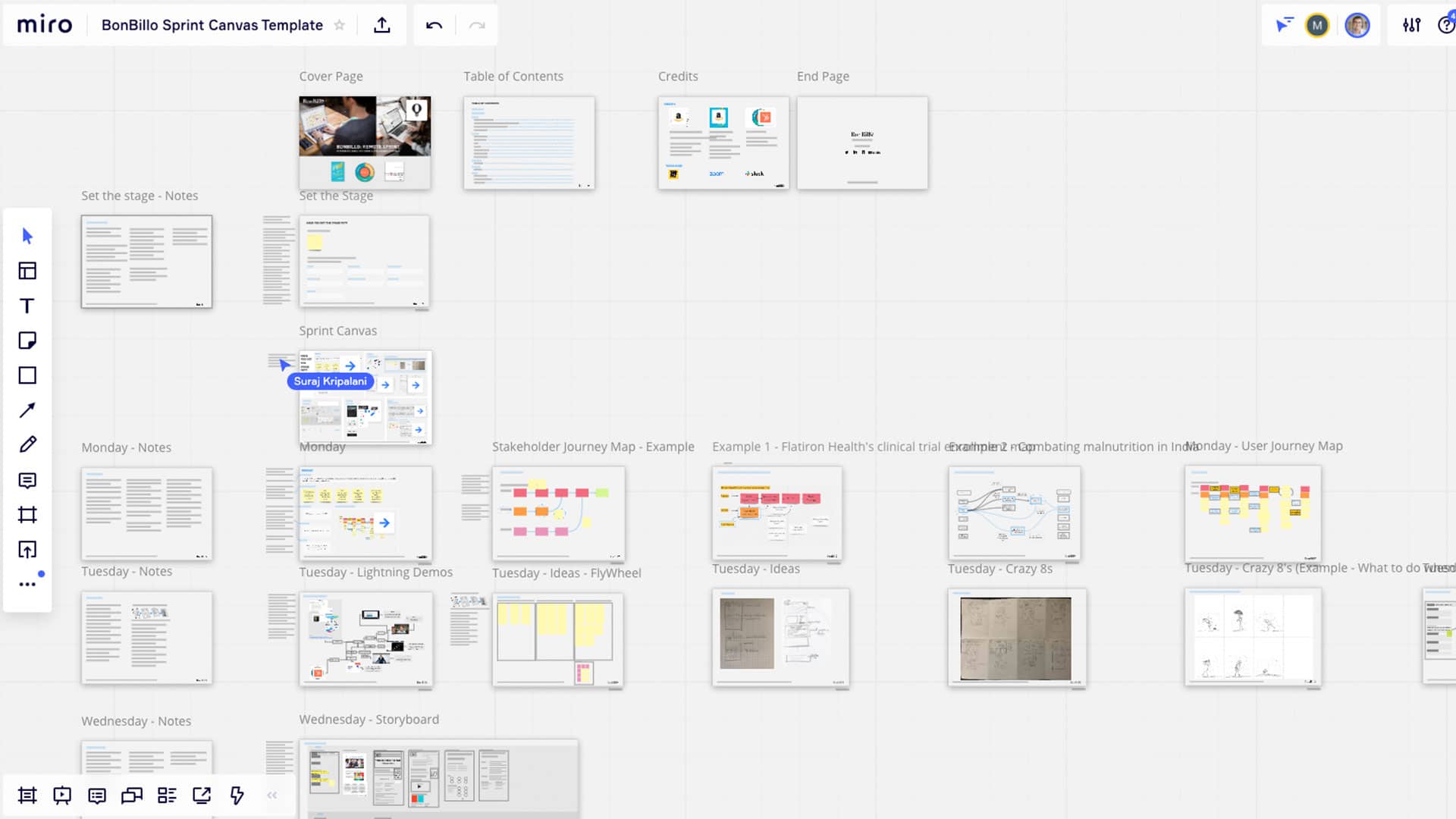 BonBillo partners with Miro for Startups Program
We believe that Miro can help startup teams collaborate faster and more clearly, inspire new ideas during interactive meetings, and design products that keep user research front and center. That's why we partnered with Miro on the Startups Program.
All our startups new to Miro will get $1,000 in credits to grow their social impact startup.
We at BonBillo have been using Miro to run Design Sprints for the last couple of years. Miro is incredibly powerful for whiteboarding, mapping and collaborating in real time. We love that the application is platform-agnostic, seamless and enables easy exporting.
Check out blogs and templates for startups to use:
And if you'd like to know more about Miro here is a webinar on how to start using it.
Who is eligible?
Raised no more than $5MM in total funding
Incorporated less than 2 years ago
Independently owned and operated (not owned by a parent corporation)
Fewer than 50 employees
BonBillo program participant or alumni
Happy whiteboarding,
BonBillo and the Miro for Startups Team