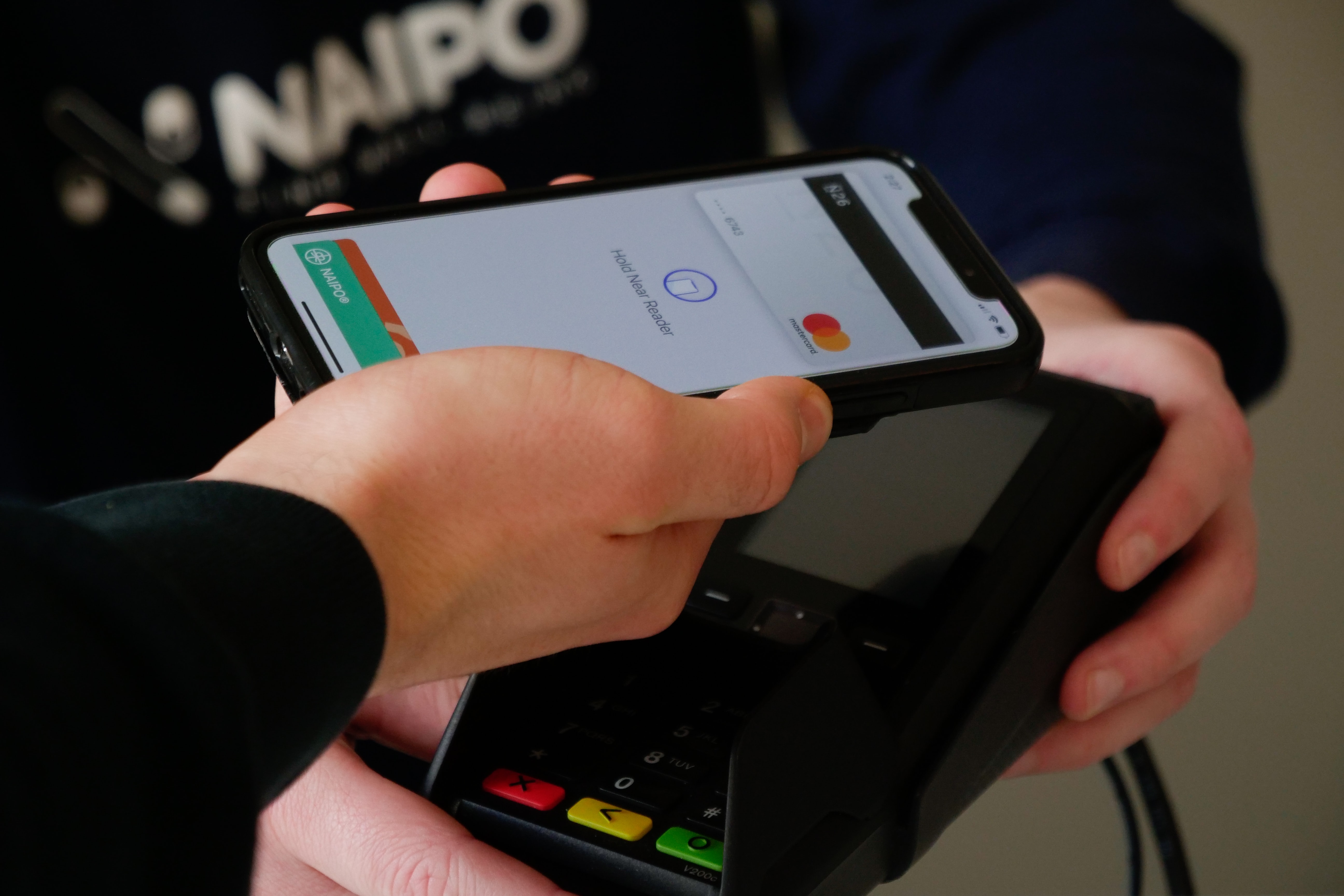 Cyrus Sabouri's journey in the digital payments industry
Cyrus Sabouri, Vice President at Mastercard, believes that the future of payments includes using biometrics tokenization and the ubiquity of mobile devices to conduct commerce.





How did you end up working in the digital payments space?

After completing his undergraduate degree, Cyrus knew that he wanted to observe globalization in action. His curiosity led him to the Middle East where he pursued an opportunity with American Express in Bahrain and discovered his passion for the electronic payments industry.
He thinks about payments as the backbone of the economy, the value exchange, underpinned by rules, processes, and acceptance networks. Every transaction holds a wealth of data on consumer preferences, interests, and needs. This wealth of information excited Cyrus and allowed him to explore the payments industry very organically.
Cyrus moved from a marketing and communications role into a product management role where he could really feed his curiosity for globalization and understanding the digital payments space. He shares a quote by Alvin Toffler, "The illiterate of the 21st century will not be those who cannot read and write, but those who cannot learn, unlearn and relearn." It was during a visit to the U.S while Cyrus was waiting at Starbucks that this quote truly came to life for him. He observed people using their mobile phones to pay. At the time paying with your phone wasn't really commonplace in the U.S. And in the Middle East, cards and cash were still the preferred payment methods. Cyrus knew then that this is the space he wanted to be in and that he would have to unlearn what he thought was the status quo at the time, which was card-based transactions.
Cyrus returned to the U.S to pursue his MBA at Babson College. Upon graduation, he joined Mastercard to advance the digitization of the payment industry.


What is your view on cryptocurrencies?

A strong use case for cryptocurrencies is royalty payments. When one publishes a piece of music, each time someone listens to that song, you generate royalty payments via smart contracts that cannot necessarily happen in traditional currency.
Although he doesn't think that we'll be using cryptocurrencies to pay for our purchases at retail stores anytime soon, it's definitely a space to watch.
He recommends remaining curious, unlearning, and relearning to re-imagine the world including the future of payments, specifically the use of blockchain technology.


How can corporates collaborate with startups to innovate?

Open banking enables the exchange of data and encourages collaboration between corporates and startups. Data aggregators enable permissioned data to be used by third parties for innovations such as digital bank accounts or some form of lending.
There needs to be healthy dialogue and partnerships between incumbent financial institutions and the startup space to accelerate innovation, such as the Mastercard Start Path Program. This initiative allows Mastercard to partner with later-stage startups to find ways to satisfy their growth needs, and at the same time think about how Mastercard's community can partner with them.

What is the role of global payments providers in enabling financial inclusion?


Over 80% of all transactions are still done in cash and there's always going to be a role for cash and a purpose for cash. However, there are also times when cash is not necessarily efficient. It makes sense to be able to digitize commerce and ultimately improve the wellbeing of communities.
Further with the advent of COVID, anything face to face has become all the more difficult, accelerating the adoption of digital payments. In some communities this has given people an identity for the first time, allowing them to access basic financial services such as applying for loans.
Cyrus states that payments are about optionality. Digital payments are an additional option - when used within the right context it can make a big difference.


What problems should teams solve in the Fintech space?

Cyrus discusses tipping for services and the impact the Covid-19 pandemic has had on this person-to-person exchange when people are hesitant to handle cash. Tipping might not be hundreds of dollars in one transaction, but more micro transactions. Cyrus thinks of the possibilities when merging tipping with the digital payments environment and cryptocurrency, which allows for micro and granular value exchange.
There are different contexts where the concept of tipping can be applied. For example, you're watching a video or reading an article online and want to tip the publisher of that piece of content. Tipping becomes a very interesting space that makes a difference in a lot of people's lives.
He would like to see founders find an efficient digital solution to tipping and other such problems that have a meaningful impact.


What are your views on the U.S. Credit Scoring system? How does one decide what card to use when?

Cyrus shares his view that while the U.S. credit scoring system is still relevant, it may not do justice to folks who haven't necessarily satisfied the credit score requirements.
He explains that open banking is a great example of allowing data exchange and enabling different considerations to be thought through so that private scoring models can be much more well-rounded and inclusive. He thinks companies in that space now have an opportunity to innovate and that there will likely be more alternative lenders.
Based on rewards and incentives from merchants, we are now at a place where we need to explore not only what card is best to use, but what payment choice to use.


Follow Cyrus Sabouri's journey:
https://www.linkedin.com/in/cyrus-armen-sabouri/


Chat with VerroBot to build your impact startup: