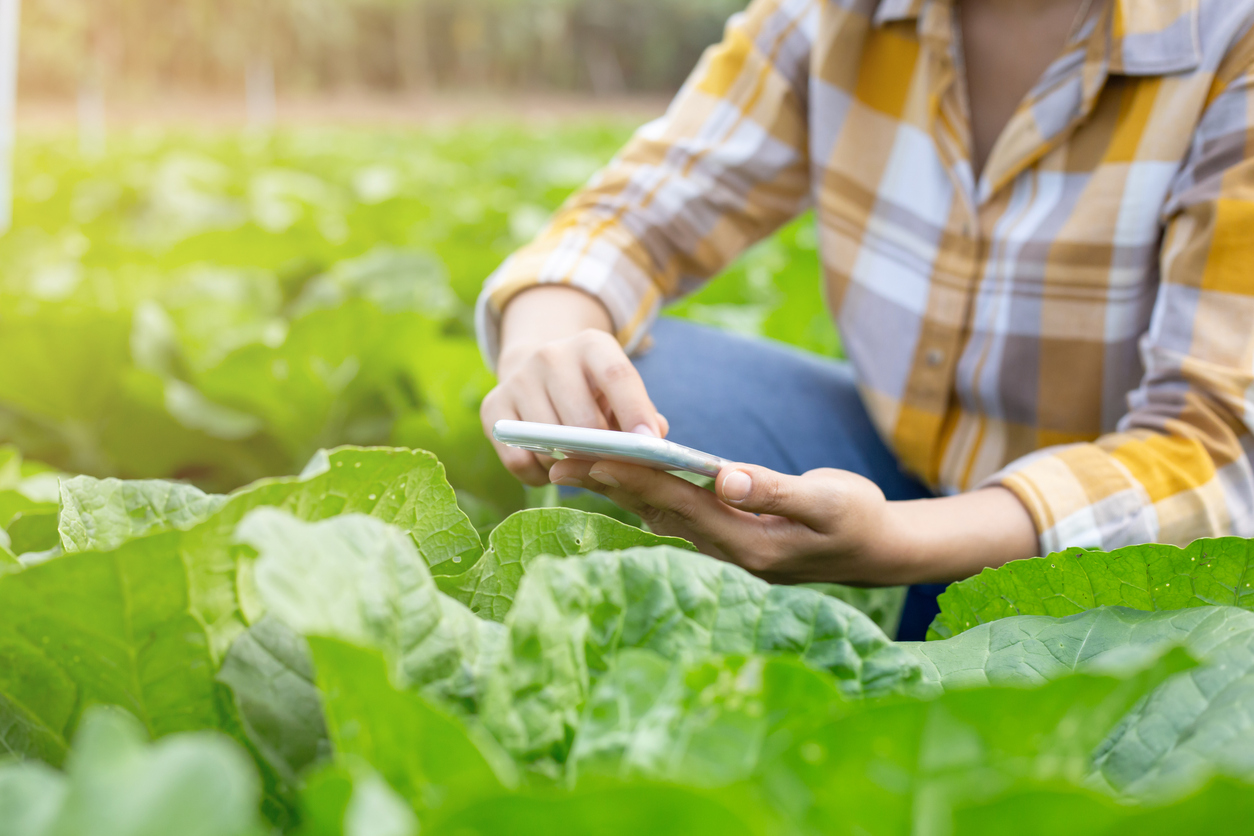 Branchfood is improving our food system for generations to come
Lauren Abda founded Branchfood, the largest community of food startups in New England, after seeing how food can impact change within her family.
Branchfood initially started as a meetup for founders in the food space and has grown to support 800 food startups through membership, network development, and consulting over the last 6 years.


What inspired you to launch Branchfood?

For Lauren, food was always a unique aspect of being born into a family with a strong Lebanese influence, but it wasn't until her grandmother was diagnosed with Leukemia that she realised the impact food can have. Her mom quit her job to help care for her grandmother and started experimenting with plant-based diets. At the time, Lauren was trying to decide what to study at college. She had always been interested in science, and food was a natural interest, so she decided to study Nutrition and Food Policy. Lauren completed her undergrad degree at the University of Vermont and then a Master's degree at Tufts University in Boston.
During her second year at Tufts, she took an internship with TechStars, which was her first exposure to entrepreneurship and innovation as a way to affect change. This along with her family's personal experience with food led to her becoming consumed by the thought of product creation as a way to improve our food system.
After Lauren graduated, she went to work for the World Trade Organization in Geneva, Switzerland, where she was writing reports on International Food Safety Development. In 2013, Lauren moved back to Boston and started working for a tech company that was building email software. During this time she started a meetup group on meetup.com which she ran alongside her paying jobs at a Venture Fund, Salt Venture Partners, and a publisher focused on launching a food community.
Lauren viewed the meetup group as an opportunity for her to network with people within the food industry and find her next job. The meetup group was growing, doing more events, and creating partnerships but they weren't making any money. They then put together three paid events in the spring of 2016. This led Lauren to take a leap of faith and resign from her job with six months of runway to build the meetup group called Branchfood.
Fast forward to today - Branchfood is the largest community of food entrepreneurs and innovators in New England. They work to support the community in a few different ways.
Provide a shared workspace at the Cambridge Innovation Center (CIC) in downtown Boston.

Host community events that highlight food innovation, provide networking opportunities, and help entrepreneurs support their business goals.

Host an annual conference, Food Edge, a leading food summit in Boston that brings together the industry's leading innovators from the U.S. and Canada to discuss cutting-edge trends and developments that are shaping the future of food.
She also co-founded Branch Venture Group, an angel investment network to support entrepreneurs at a very early stage in their development. They work as a community sourcing deals, doing due diligence, and investing in early-stage food startups.


How important is work experience for an entrepreneur?


Some experience is important to understand how to work in teams, how products are developed, and to identify opportunities for innovation. However, if you're not so rooted in how the system works already, you're able to approach problems more creatively and bring solutions to the market.


What were some of the key challenges you faced?

A key challenge Lauren faced was identifying Branchfood's business model. Lauren believes that what worked in their favor while they tested different business models was that they remained focused on understanding what food entrepreneurs need and building solutions to meet those needs.


How do you advise startups vs angel investors?

Lauren shares that Branchfood serves food entrepreneurs and emerging food-related companies, while Branch Venture Group serves angel investors. At Branchfood, the team advises entrepreneurs on the pillars of building a solid business with strong fundamentals. They guide founders on identifying their target customer, product strategy, business development, building a strong brand, and go-to-market strategy. At Branch Venture Group, the team is focused on helping angel investors identify and invest in attractive early-stage food startup investment opportunities that align with their interests and goals. Some investment themes that have emerged are startups focused on impact, environmental sustainability, and better health outcomes.


What are some of the key trends in the food industry?

Vertical farming and plant-based proteins are some of the solutions that will allow us to transition to a sustainable food system that feeds all people. Lauren also explains that selling directly through an online channel is important in a post COVID environment.

What are your key learnings as an investor?

Lauren shares some attributes of their most successful startups:
The team has clear direction while being flexible in terms of how they achieve their goals.

The founders are resilient and able to overcome challenging times.

The founders are capital efficient and are highly attuned to their unit economics.
She also shares examples of recent successes including Caraway which sells quality cookware without chemicals directly to consumers online.


Check out Branchfood and follow their journey:

https://www.branchventuregroup.com
Chat with VerroBot to build your impact startup: