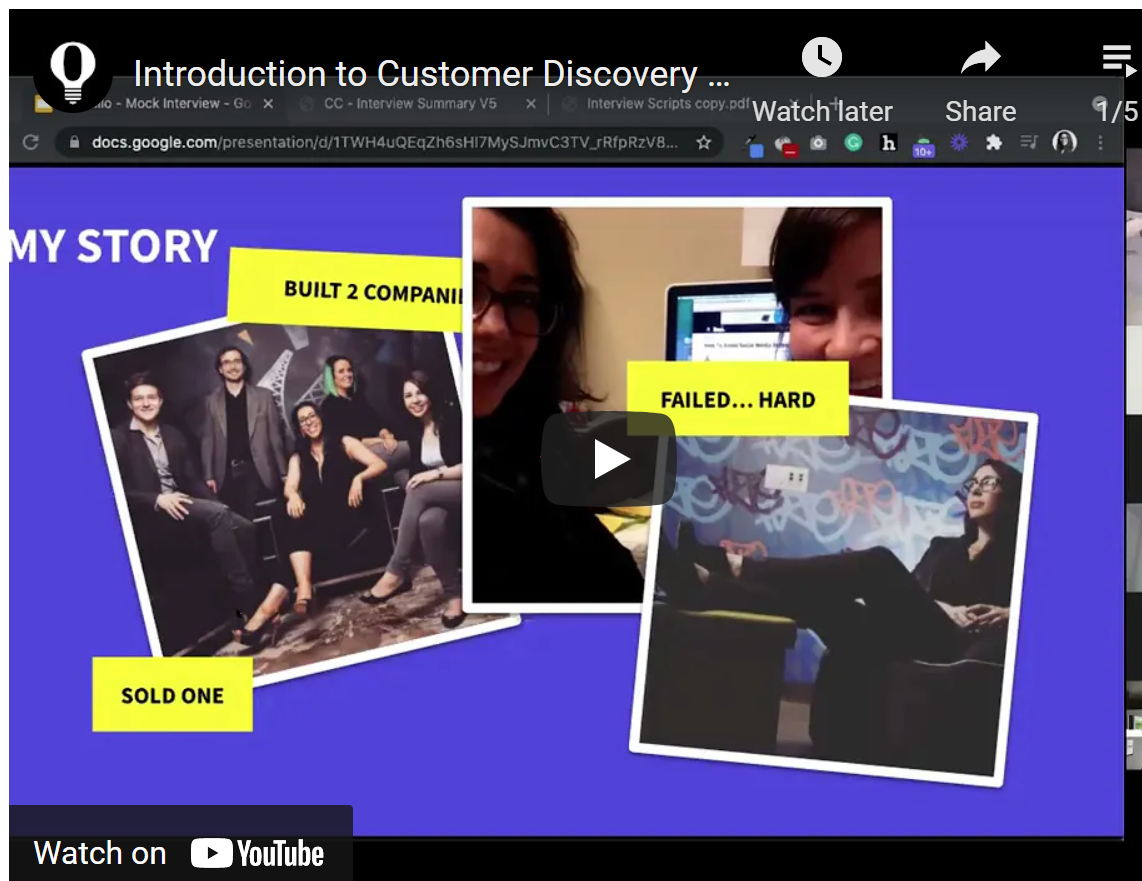 November 2021 - Customer Discovery and Strategic Positioning Workshops
Applications for our Online Social Entrepreneurship Bootcamp running from February 2nd to April 20th are open! 🚀
As a reminder, BonBillo is an accelerator for startups contributing to the U.N. Sustainable Development Goals. We provide structured training programs with mentorship, tools and networks to help founders grow their social impact startups.

Online Social Entrepreneurship Bootcamp - UIUC Fall Cohort


The University of Illinois Urbana-Champaign Impact Incubator teams worked on designing their solution, customer experience and business model over the last month.

Kudos to Ayomide Owoyemi and Kartik Hegde for winning milestone awards during November! 🎉

Ayomide Owoyemi, Founder at Insura, is building a digital health insurance platform enabling Nigerian users to find and manage health insurance with flexible financing options.

Kartik Hedge is working on an AI-assisted software suite to aid AI hardware companies in making micro-processors faster and energy efficient.


Key takeaways of Katelyn Bourgoin's Customer Discovery Workshop and Elaine Chen's Strategic Positioning Workshop


Why and how should startups conduct customer interviews?

The goal of customer interviews is not about pitching your product, but is really about understanding the customer's jobs to be done.

Katelyn recommends doing this by understanding the buyer journey. You want to understand what led customers to begin pursuing a solution in the first place because there's so much valuable insight there that can go into product design and marketing.

Startup Positioning and hypothesis testing

Elaine states "what you want to do when you think about the competitive advantage of your solution is to think about the customer's top two priorities. Not the top two things your company does well, that doesn't matter to the customer. What matters to them is their problem and how you can solve it."
Watch our Founder and Mentor Stories on the BonBillo YouTube Channel!
Thank you to Yosh Rozen and Shalen de Silva for sharing your journeys! 🙌

Yosh shares his journey founding PartRunner, an on-demand platform for business deliveries. He shares key insights on fundraising, growing a startup and making an impact.

Vincere Health | Shalen De Silva

Shalen shares his journey building Vincere Health, a smoking cessation startup. His curiosity around using financial incentives to drive behaviors is what led him to explore the idea of rewarding people when they reduce or quit smoking.
Welcome Foodom, Couplet Coffee, Freight Tiger and Vincere Health to the BonBillo community! 🎉

Foodom is a personal chef marketplace that connects vetted chefs with busy families to cook 1-2 times a week in their kitchen, for less than DoorDash.

Couplet Coffee is a D2C company making sustainably-sourced specialty coffee accessible and affordable.

Freight Tiger is a digital freight network with over 300 shippers and 4,000 transport companies registered on its platform and processes nearly 4% of India's FTL volume.

Vincere Health is an effective behavioral health and smoking cessation platform for underserved low-income populations.


Congrats to BonBillo alumni and community members on their wins 🏆


Symmetry were featured in a Fast Company article for winning a James Dyson Award for producing Pyrus.

The company creates a sustainable wood alternative empowering makers to combat deforestation by using the bacterial waste from the kombucha industry.

ParkUpp

, the parking proptech startup, have been a part of the Starta Accelerator Fall 2021 cohort to rebrand as Troob and expand into the United States.

Troob will work with real estate owners in New York City who have unused space and help convert them into flexible and affordable creative spaces

Goodable, a news platform curating the world's most positive news with proprietary AI, has reached 100K social media subscribers!

They're celebrating by launching the first newscast to broadcast only good news! Sign up to become an early subscriber.

ePOP AI, a contactless, digital receipts app, unveiled their brand new website, just in time for the holidays.

Join the waitlist and get priority access at the launch of their beta app. The startup will plant a tree on your behalf just for joining the waitlist!

Share with friends and colleagues!

Do you know someone who should be part of the BonBillo community?
Please share with friends and colleagues interested in social impact startups and our upcoming programs. They can sign up to receive our newsletter on the BonBillo website.
Thank you for your support!
Cheers,
The BonBillo Team