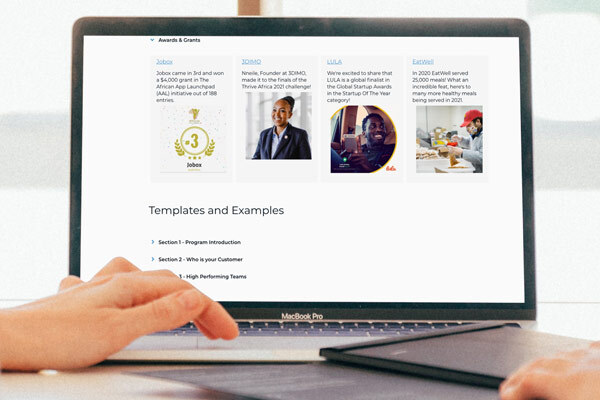 March 2021 - Launching the Social Entrepreneurship Platform Dashboard
The BonBillo Cape Town Alumni compiled their very own Spotify playlist to help you energize and hit your next set of goals. Check it out and let us know what you think?
As a reminder, BonBillo is an accelerator for startups contributing to the U.N. Sustainable Development Goals. We provide structured training programs with mentorship, tools and networks to help founders grow their social impact startups.



Launching the Platform Dashboard




We're excited to launch the Dashboard on the Social Entrepreneurship Platform with our events calendar, monthly highlights, templates and examples, partner perks and tools. Login or sign up to check it out! 🚀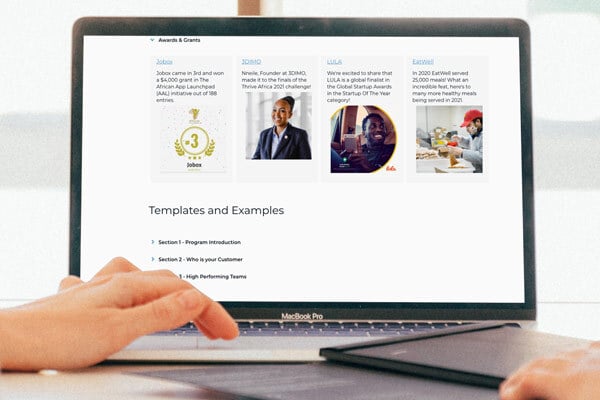 Check out Founder and Mentor Stories on the BonBillo Channel!

Thank you to Katleen and Jehue Francois, Genevieve and Soga Oni, Anum Hussain and Neil Kothari for sharing your founder stories! 🙌


| | | |
| --- | --- | --- |
| Geaux TV is a free streaming service that showcases positive content geared towards multicultural viewers. 📺 | | Mdaas Global builds and operates tech enabled diagnostic centers in clinically underserved communities in Nigeria. 👩🏽‍⚕️ |
| | | |
| Below the fold, a free newsletter that helps readers get informed beyond the 3-5 trending headlines everywhere. 📰 | | Drip Capital, a digital trade finance startup, makes loans to SME exporters in Emerging Markets. 💸 |
| | | |
Alumni and Member Perks

BonBillo is delighted to partner with Customer Camp and EllisX! 🤝🏻
Customer Camp is a training and research firm that helps growth-ready product teams get inside their customer's heads so they can market smarter. BonBillo teams have access to Customer Camp's videos and templates on Customer Discovery applying the "Jobs to be done framework" to identify why your customer buys. 🎯
Getting attention for your startup is not easy, but EllisX makes it simple. The EllisX platform gives startups access to high-quality media and speaking opportunities in just 2 clicks, saving hours and thousands of dollars. BonBillo startups get 25% off the annual EllisX subscription or 20% off their first month. 🎤



Congrats to BonBillo alumni and community members on their wins 🏆


| | | |
| --- | --- | --- |
| Mentorli, recently rebranded to Fairstream, helps companies recruit diverse candidates. They've booked 12 career fairs for 2021 already with partners like Women Tech Council, YearUp, and Latinas in Tech. | | Nneile Nkholise, Founder at 3DIMO, which enables early detection of illness in livestock, won the #THRIVEAfrica2021 Female Founder Award. Listen to her latest #AidEvolved #podcast here. |
| | | |
| Prim-U, a platform connecting beauty and wellness services to customers, was recognized as one South Africa's Top Empowered organizations in 2020 by Topco Media. | | Lula, a ride-sharing service for corporate commuters has expanded to 3 provinces in South Africa. |
| | | |

Share with friends and colleagues!

Do you know someone who should be part of the BonBillo community?
Please share with friends and colleagues interested in social impact startups and our upcoming programs. They can sign up to receive our newsletter on the BonBillo website.
Thank you for your support!
Cheers,
The BonBillo Team