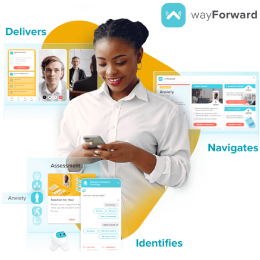 June 2021 - wayForward was acquired by DarioHealth for $30 million
We're combining our summer cohorts to run a larger cohort in July based on feedback from applicants. Our Online Social Entrepreneurship Bootcamp will run from July 19th to August 13th. 🚀
The application deadline for the July cohort is June 23rd. Please share with founders who you think should apply.
As a reminder, BonBillo is an accelerator for startups contributing to the U.N. Sustainable Development Goals. We provide structured training programs with mentorship, tools and networks to help founders grow their social impact startups.


Meet VerroBot, our Entrepreneurship Guide 🕵️

We're excited to announce the launch of VerroBot, named after Leonardo Da Vinci's coach Verrocchio, that summarizes key topics to launch and grow your impact startup.

Engage with VerroBot to watch videos, take quizzes, read books and blogs, and complete key milestones.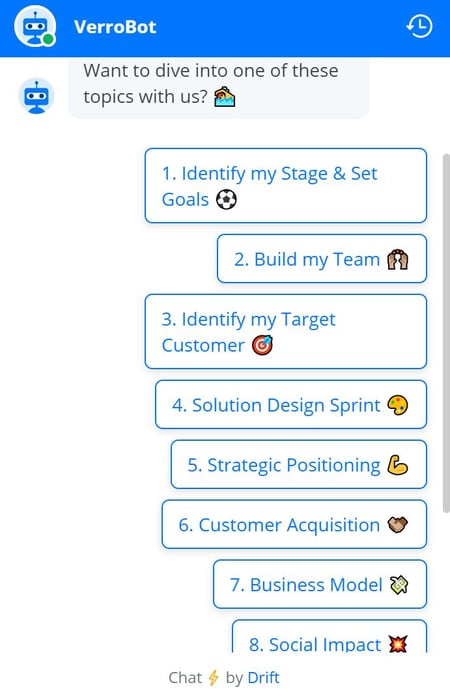 Check out Founder and Mentor Stories on the BonBillo Channel!

Thank you to Ana Gastélum and Allison Byers for sharing your journeys! 🙌
Impact Investing Journey | Ana Gastélum, Strategic Alliance Manager at New Ventures

Ana Gastélum shares her journey co-founding Medilinx, a telehealth startup, and volunteering at an NGO in South Mexico before joining New Ventures, Latin America's leading impact acceleration, financing and ecosystem-building organization.

Scroobious - Founder Story | Allison Byers


Allison raised nearly $10 mm for a medical devices startup, where she realized the challenges that underrepresented founders including women face during fundraising. She founded Scroobious to solve this problem by training founders to create short video pitches and connect them to relevant investors.

Congrats to BonBillo alumni and community members on their wins 🏆



Share with friends and colleagues!

Do you know someone who should be part of the BonBillo community?
Please share with friends and colleagues interested in social impact startups and our upcoming programs. They can sign up to receive our newsletter on the BonBillo website.
Thank you for your support!
Cheers,
The BonBillo Team