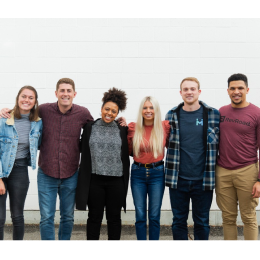 April 2021 - Fairstream joins Nasdaq Entrepreneurial Milestone Makers
We're excited to open applications for our Online Social Entrepreneurship Bootcamp to help founders launch their social impact startup in 4 weeks. 🚀
As a reminder, BonBillo is an accelerator for startups contributing to the U.N. Sustainable Development Goals. We provide structured training programs with mentorship, tools and networks to help founders grow their social impact startups.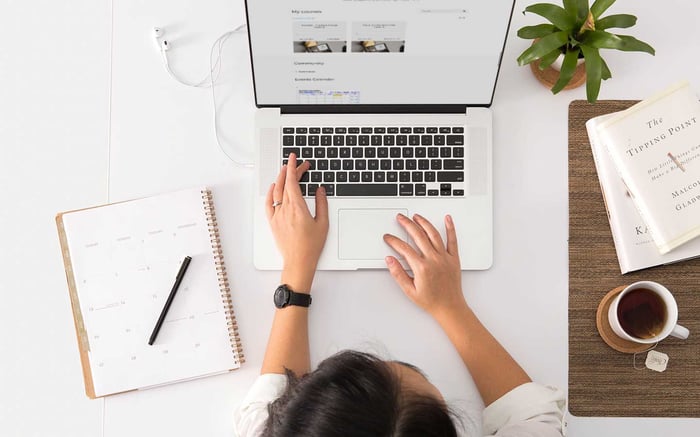 Online Social Entrepreneurship Bootcamp


Launch or join a startup contributing towards achieving the U.N. Sustainable Development Goals. Apply a proven entrepreneurship curriculum, receive expert mentorship and join a community of accomplished founders.
Pitch your startup to the innovation community on Demo Day and receive investor feedback at the end of 4 weeks. Participants receive benefits and discounts worth more than $50,000 from our partners including HubSpot for Startups, Amazon Web Services, Google Cloud for Startups Program, Shoobx, Miro, Customer Camp, EllisX and The Capital Network to help launch and grow better.
Dates:
June Cohort: June 14th to July 9th, 2021
July Cohort: July 19th to August 13th, 2021

Program Details:
Online Social Entrepreneurship Bootcamp

Check out Founder and Mentor Stories on the BonBillo Channel!

Thank you to Richard Mensah, Dan Wexler, Kevin Hall, Galen Karlan-Mason and Lauren Abda for sharing your founder stories! 🙌


EllisX | Richard Mensah

EllisX is a platform that connects startup founders to high-quality media and speaking opportunities.

EatWell Meal Kits | Dan Wexler and Kevin Hall

EatWell partners with providers at community health centers and hospital systems to prescribe healthy meal kits.



GreenChoice | Galen Karlan-Mason

GreenChoice is a carbon-neutral online marketplace for healthy, climate-friendly grocery shopping.

The largest community of food startups in New England, supporting over 200 food startups.
BonBillo and Partner Events

Check out HubSpot and True & North's event on 'Achieving Growth in an Uncertain World' on April 22nd and 29th.

This two-part series is designed for startups looking to establish a go-to-market strategy to set them up for success in an uncertain environment.
Log in to the Social Entrepreneurship Platform to access our calendar of upcoming events.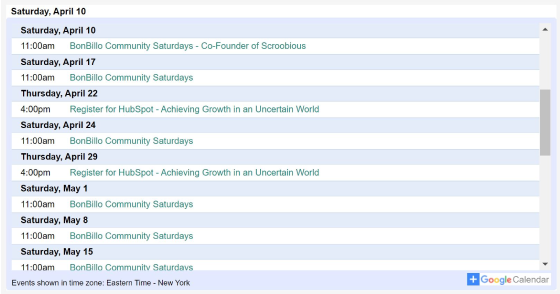 Congrats to BonBillo alumni and community members on their wins 🏆


| | | |
| --- | --- | --- |
| Fairstream, which helps companies recruit diverse candidates, was recently accepted into the Nasdaq Entrepreneurial Center Milestone Makers Program. | | Prim-U, a platform connecting beauty and wellness services to customers, was selected as one of the global startups working with GSD Venture Studios. |
| | | |
| 3DIMO successfully piloted their solution with farmers to use infrared technology to detect health risks among livestock. | | Lula, a ride-sharing service for corporate commuters in South Africa has expanded its service to include charter rides. |
| | | |

Share with friends and colleagues!

Do you know someone who should be part of the BonBillo community?
Please share with friends and colleagues interested in social impact startups and our upcoming programs. They can sign up to receive our newsletter on the BonBillo website.
Thank you for your support!
Cheers,
The BonBillo Team